Whether you're an entrepreneur searching for investors for your small business, or the CEO of a large-scale organisation, a business plan is a crucial component to ensure continual growth. This plan guides your marketing activities, which could include building brand awareness, establishing your competitive advantage, growing your customer base and attracting new leads. Within this guide, you will usually provide a company overview, detail the short and long-term goals of the business, information on all your products/services, sales targets, budgets and a breakdown list of your core management team.
And, whilst a thorough plan is a necessity, it's also important you provide a brief executive summary marketing plan to grab a readers attention too. A potential investor may not have the initial interest nor the time to read your full proposal without first understanding the overall picture of your business. Today, we'll be detailing what exactly this synopsis should include and why it's so critical, along with how you can write an excellent summary that's sure to provide you with the right results.
What is an executive summary marketing plan?
As the name may suggest, it's a brief summary of your marketing strategy. In just one or two pages, it describes the results of any research you've conducted and provides an overview of your brand objectives. Its purpose is to outline the most vital information for potential investors, highlighting the short and long-term goals of your marketing plan along with how you will achieve these.
Essentially, it's the blurb of your marketing strategy – how are you selling your plan?
Why is it so important?
A marketing plan has several benefits and will guide your decisions to ensure you are effectively marketing your business. The executive summary is designed to grab a readers' attention and quickly allows for an understanding of where your business is headed – and of course, how it plans to get there.
The quick-fire benefits:
It helps you identify and understand the need of your target audience, building a desirable buyer persona.
Focuses your marketing efforts on your businesses goals
It enables you to market your products to meet your customer's specific requirements.
Clearly determines the type of content you should produce to support your efforts online.
Outlines your unique selling points and your competitive edge.
How to write an executive summary marketing plan
The executive summary should cover the main parts of your marketing plan, as well as inform the reader about your company and brand, products, the market and your overall direction. Whilst a marketing plan is typically written in separate sub-heading sections, the summary will usually be written as a series of paragraphs, each focusing on one section of the plan.
So, what should you be including in the brief executive summary marketing plan?
1. Introduction
The executive summary should begin with an introduction that concisely explains what the reader can expect. It provides context and will make the rest of the summary easier to understand. You should briefly explain the project, the purpose of your marketing strategy and the key benefits to your potential customers. Avoid overcomplicating the introduction, keep it short and snappy.
2. Tell your story
Briefly describe your business, including its history, structure, customer base and sales figures. Who are the key people involved with your business? What are their responsibilities and what do they bring to the team? Think about the tone from the offset, this should reflect your brand.
3. Explain the current market and trends
Give a short explanation about the marketplace in which your product or service sits, along with the main trends that are currently affecting the industry. It's important to get your reader excited and by highlighting where there may be a gap, you'll spike their interest – remember innovation excites.
4. Provide details about your product or services
Next, describe your products or services – what are the key features and benefits? The unique selling points are especially crucial to showcase how your business differs from another competitors offerings.
5. Who is your target audience? And what are the marketing priorities?
Detail the key aspects of your target audience, including how you have identified these as your customers (i.e. research conducted). Think about how you will reach this audience most effectively and outline this within your marketing summary, in addition to the main objectives and related timelines of the advertising strategy.
It's important you include your marketing priorities – are you looking to enter a new market, launch a new product? Explain what methods you will be utilising to effectively advertise.
6. The summary of financial planning and projections
Of course, it's vital you clearly define key financial information related to short-term and long-term marketing activities of your strategy. You may even provide line-by-line budget details for larger-scale individual activities and related metrics to determine the success of each.
7. Conclusion: The project goals
Finally, briefly describe the goals of the project and the strategies that will be involved to accomplish these. Ensure the purpose of your marketing plan is clearly defined within the summary, and conclude with a few sentences that will entice the reader to review your full proposal.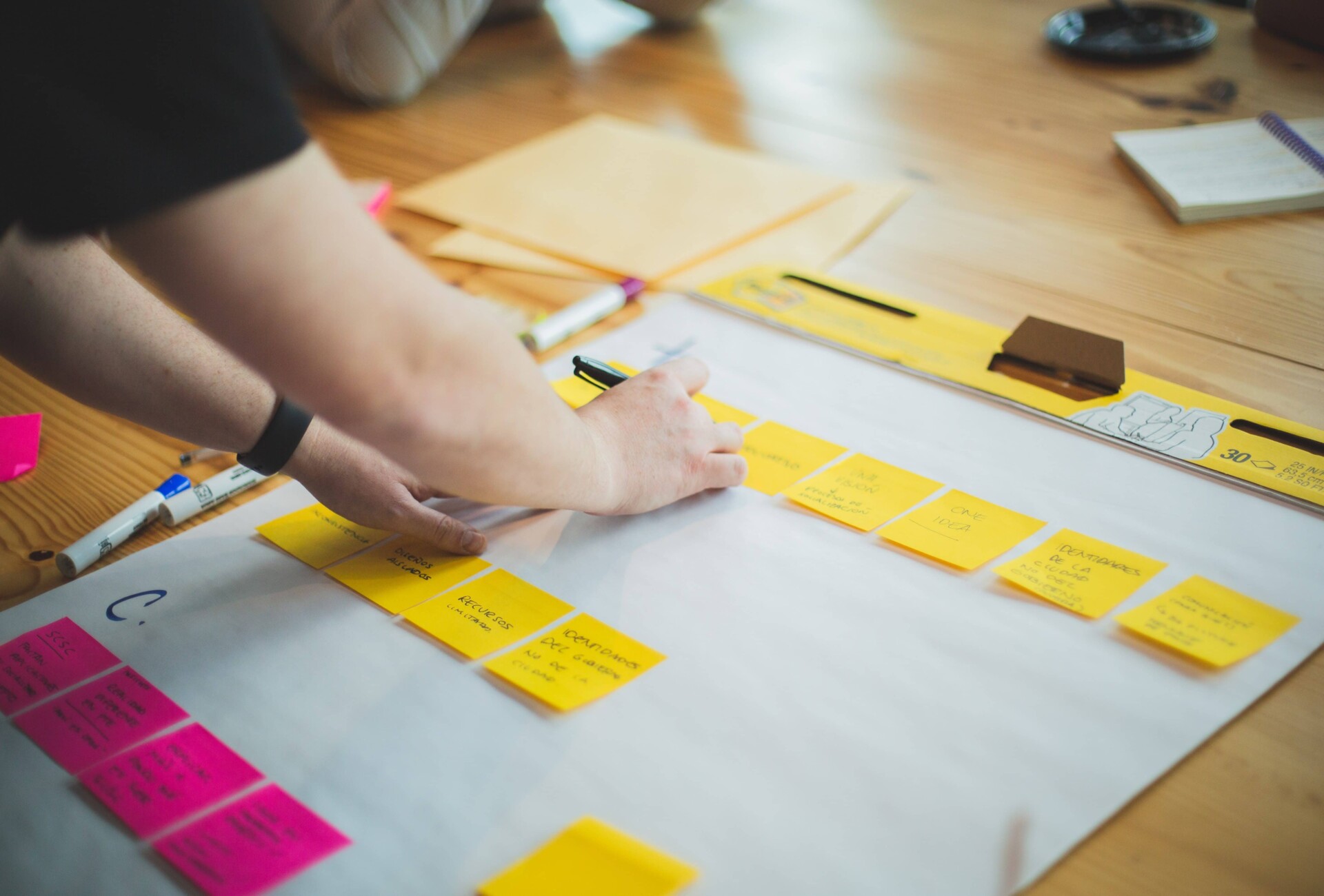 Key tips to take your summary from good to great
A good executive summary marketing plan may get you noticed, but a great one can secure you the investment you need, allowing you successfully fulfil your businesses objectives. We've compiled a list of the top tips that should help you create an effective summary:
Do your research
Your executive outline must contain key data and findings, including an analysis of the current market and competition. Of course, this will be far more detailed within your marketing plan but it's vital you showcase your research and highlight your expertise.
As you create your plan, make a note of stand-out features, statistics, new discoveries, competitor findings etc. Having notes as you go through will make creating your final summary a smoother process, and your research and important points will already be at your disposal.
Avoid cliches
With any style of writing, it's best to avoid old cliches! They can rub people the wrong way, which is something you want to avoid when someone reads your professional executive summary.
Ensure you showcase an honest and authentic version of your brand; a vague cliche is usually overpromising but has nothing to back up such claims, for example, "we're the best bar in town" would not be suitable if you were yet to have a premise!
Focus on the marketing
The executive summary is a part of your marketing plan, so it's important you remember that its purpose is to market your business – only this time it's not to your customer, but to investors. You should think about you can position what you've written in the full marketing plan into a concise overview that will grab the readers attention and entice them into reading more. Try to include the most important interesting information alongside the key takeaways to ensure the reader feels engaging is worthwhile.
Pay attention to your tone
The tone of your writing will tell a story in itself. When you write a business document, this should showcase your brand and therefore, your tone of voice is crucial. Whilst an executive summary is a professional device, is the company formal or more informal?
In addition, this tone should also reflect your target audience. It's important you highlight your ability to communicate as would represent your audience – a fashion retailer will be focusing on a very different group to a pharmaceuticals company.
Write it last
An executive summary is an overview of your business plan. And therefore, trying to write a brief summary when you are yet to write the main plan can be difficult! If you write your summary last, you'll know exactly what to include as you'll have all the information needed to make an informed decision on what's most important.
Whoever reads the summary should come away with a complete understanding of your marketing goals. Explain the purpose of your company, who you are, what you want to ultimately achieve – tell your story.
Update as needed
As your business develops your marketing plan will change, and so should your executive summary. You need to regularly update this overview with any new products, competitors and market trends to ensure you portray yourself as an expert. For example, COVID-19 had a major impact and forced many companies to completely change their marketing strategy for the next few years. And, this will have been reflected in the marketing plan executive summary.
The takeaway
An executive summary marketing plan is a crucial component of your marketing strategy and should be considered a priority once your overall plan has been mapped out. Whilst it should be short, concise and interesting it is still essential you convey who you are as a company. Remember to tell your story, and utilise the tips and tricks above to create an executive summary that will have you noticed by the right investors.
Do you need help creating an effective marketing plan that will spark an investor interest? Together we'll identify your marketing goals and formulate a straightforward plan to help you achieve these, ultimately growing your business. Get in touch today at graham@grahamgarman.com or complete this contact form, and reach your business's full potential now.