When you start out, it goes without saying that you're going to be spending a lot of time and money on basic resources, technology and getting the production up and running. You may not think about the importance of hiring right away, let alone development within roles. However, as you grow it becomes a vital part of your strategy to start investing in your employees and their progression.
Making sure each member of staff is appropriately rewarded and given varied opportunities within their role can have a number of benefits for your company. They are the heart and soul of what you do, and your business will only be as good as the people on board. When they are motivated and encouraged with clear direction, you will be rewarded with success.
This enthusiasm will be reflected in the work they produce – trickling through to your clients and partners. Employee advocacy is one of the biggest sellers for a number of companies and can result in huge growth very quickly. When you make your staff a priority, they will do the same for you.
But how do you go about investing in your employees and their progression? It has to be a meaningful and valuable investment, so it may take some extra planning. But equipping your team with the resources they need to do their job well and learn new skills will see plenty of advantages for both parties.
Before we look at the how, let's see why it's so important…


You're Creating Promotable Staff
Internal hiring is one of the best ways to ensure your day to day running and production continues smoothly. Current team members are the most familiar with your business goals, strategies and projects, so who better to become leaders and managers? They'll understand the positions of those they manage and be better equipped to problem solve in these roles.
A successful development programme will help you to:
Build a capable and productive team

Allow for promotions that build confidence and motivation

Identify areas of focus for skill building

Encourage career growth

Focus on reaching business goals
Investing in your employees and their progression creates a fantastic opportunity to shape your new leaders. As a result, you are left with a management team that is incredibly loyal to your company – helping boost retention and advocacy. Not only do they know exactly what is expected of them, but they can pass on these responsibilities and company values to new staff that come on board.
Proper training and onboarding will be seamless where you are able to promote internally and rely on your already trusted team members. You're creating a cycle of great development and growth in line with your business. This is one of the most important reasons.


Draw In Talented Recruits
Investing in your employees and their progression requires ongoing development opportunities. A competitive market will force you to look to the future constantly and so you'll need to think ahead to what kind of team you want to create. Your company culture and ethos are likely to remain similar throughout. However, goals and abilities will have to change with the industry.
These adaptations will impact the development programmes you have in place too. One moment, certain skills may be a priority whereas this could all shift in a heartbeat. Having a stable and flexible strategy in place is highly attractive to potential candidates. Word will spread about the progression opportunities and you'll be more likely to draw in competitive, top-tier talent that can boost your business.
Employee advocacy plays a key role here too as your staff will promote the benefits behind their roles. When you move people into management positions, they can help you to scout the best candidates and reiterate the potential for growth and self-improvement within the team. Once you begin this cycle, you will start building the team you need and majorly standing out from the competition.


Drive Results
Becoming more actively involved in the business will be easier for those who have the chance to better their skills and grow knowledge of their niche. By investing in your employees and their progression, their confidence will grow and they'll become more optimistic about their ability to succeed. As a result, you'll notice far more engaged staff.
As we've mentioned in previous blogs, productivity will help create a sense of urgency in the work being produced. When they have a proper development strategy in place and you've started drawing in top talent – you'll start seeing much more high-quality work being produced within tight deadlines.
As a business, you're not looking to churn out heaps of work of poor quality, but the more efficiently things are being completed, the more clients and projects you can take on. Not only will this bode well for the reputation of your company and prove the quality of your results, but it will help you grow even further and invest more time in the development of your staff.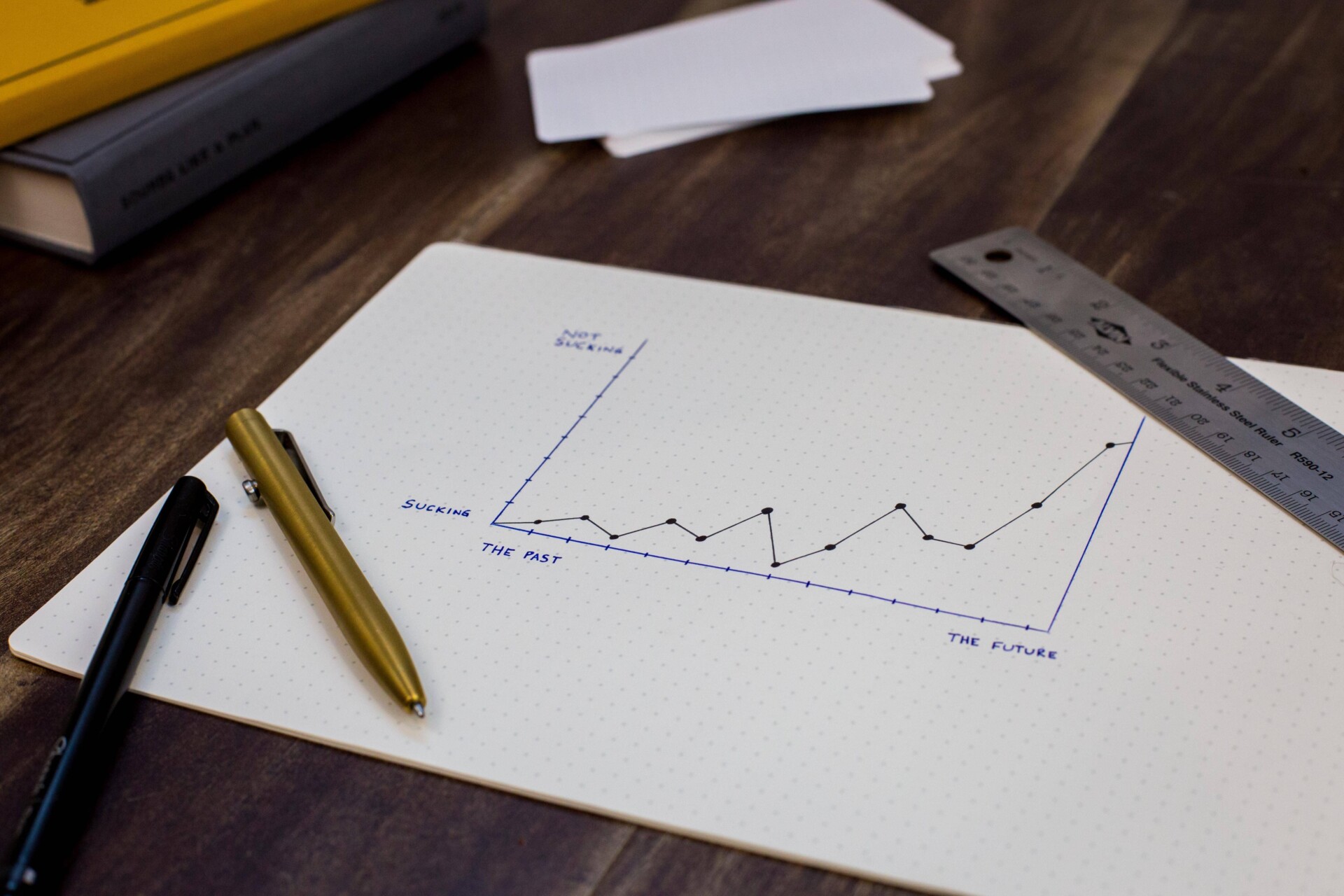 Improve Morale & Job Satisfaction
These are critical components of a successful business. Happy team members are able to deliver the best customer service and play a more active role in the company. Having a clear path through the business will give them a goal to work towards and allow them to find a purpose within the team. As a result, you'll notice far more engagement in their work.
Negative attitudes at work can damage the quality of the results and also the relationship between colleagues and clients. You'll find that when this is the case, they may not hang around for long. Similarly, it can greatly impact your reputation and reflect badly on other people within the organisation. Creating this hostile environment is serious and should be approached carefully, but quickly.
Development opportunities will help you to tackle this in a positive way and provide them with something in return. Giving them an element of satisfaction within their role will keep their moods high and improve their willingness to provide detailed and quality results. They'll see the impact of their contribution which can keep things moving forward.


How To Start Investing In Your Employees And Their Progression
Now you have a good idea of why it's so important – it's time to look into implementing some strategies.


Individual Development Plans
An IDP is a great tool to allow staff members to set and reach their own goals. It should contain both long term and short term targets that are measurable. This way, they and their managers can keep track of progress and offer support where needed. Instead of just doing their job – they have certain elements to work towards where they can see an end result. It works as an incentive but drives them to improve and add value to the work they produce.
To get the most out of this tool, it is crucial leaders are providing regular check-ins and follow-ups to the targets set. Where progress is tracked, goals or hurdles can be adjusted accordingly and allow the individual to develop at their own pace. Similarly, it means you can align these tasks with the goals of the business to create a more collaborative approach.
Achievable yet challenging plans are the idea here. When workers feel like they're heading towards a dead-end, they will undoubtedly start looking for employment in a more diverse environment. Giving them goals that will encourage learning, problem-solving and utilising skills will ensure they remain engaged. Furthermore, it proves to management that they are capable of progression through and adding value to the business.


Mentoring
One of the biggest worries when starting a new job is fitting in and making friends. Having at least one familiar face that they can approach and ask questions will immediately create a sense of security and improve their mood. Adopting a mentor or 'buddy' system allows you to utilise more senior staff to train and introduce new recruits.
In addition to benefiting confidence, this system also allows you to stay in the loop with gaps in training or overcoming issues from onboarding. Your senior team can track any ongoing progress and identify where strategies may need to be put into place or raise any concerns they may have with you, as the business owner.
Furthermore, this approach will help people settle in more quickly and understand the company culture. When they've got someone to bounce ideas off of – it quickly becomes a more cohesive and available environment. Especially if you've also adopted a flexible working approach, it is vital that every team member knows who they can communicate with about anything. Not just work either – this goes for wellbeing and mental health. It is much easier to talk about these things with someone you are familiar with and trust.


Investing In Your Employees And Their Progression
Development doesn't have to be boring. There is far more to it than online courses and training days. It allows your staff to highlight their own areas of expertise and work on skills or knowledge that they want to improve.
This will set them up for growth within the company and in their career as a whole. Experience gained throughout this journey will see huge benefits for them and for you. So, when the proper time and planning is put into place – you'll be sure to enjoy the outcome.
A happy team will bring you the best customer service and most productive workforce. There is no better time to make this a priority than now. Together, we can transform your organisation and unlock its true potential. Contact me today at graham@grahamgarman.com or complete the contact form here and I'll get back to you shortly to discuss your individual requirements.