Supervision is no longer a tick-box activity to measure an employee's abilities, it's a developmental conversation providing support, motivation and constructive feedback to assist progression. It's an essential practice to ensure staff are performing effectively, but many still fail to see the value of supervision and therefore, it is commonly not given much thought. In fact, many consider supervision applicable to only entry-level employees, but that's not true.
So why is supervision important? Today, we'll be uncovering exactly why you need to be implementing this practice within your business and how to do so successfully.
What exactly is supervision?
You're likely to have some pre-conceived or memory-based understanding in mind, but a supervisor's responsibilities include: delegating tasks to team members, directing workflow, managing any targets set out by the company and providing feedback to the team.
Whether you are managing two or ten people it's crucial as a supervisor you set a good example and motivate others to follow suit, ultimately ensuring your team remains in line with the overall strategic direction of the company.
A supervisor will also train employees on how to perform their jobs, and ensure tasks are completed to a high standard – without this accountability in place, you may see a lack of productivity within the workplace.
Are managers different from supervisors?
These two terms tend to be lumped together as synonyms, however, dependent on the company these roles may be different.
Simply put, a supervisor oversees a team of people doing the same role, whereas a manager plays a more active role in handling employee and company goals. Despite this, the two roles are very similar in that they centre on leadership in some form.
How can you be an effective supervisor?
Everyone has their own leadership style, and therefore, there's no one size fits all approach. It's important to consider the company, type of industry and how your team will respond to your leadership when developing your skills as a supervisor. The key characteristics of a good supervisor are empathy, trust, loyalty and discernment but how can you present these within your leadership approach?
#1 Get to know your employees
It's vital you spend time and build relationships with each of the employees you are overseeing to understand their overall goals and motivations. You may discover opportunities to delegate additional responsibility, allowing a member of your team to develop their role or perhaps, you can provide further training to improve the wellbeing of an employee you find out is struggling.
Why is supervision important then? Without speaking and actively investing time in your team, you may see your leadership suffer as you won't have the knowledge available to make successful judgements.
#2 Treat your employees as you'd want to be treated
We all get a little stressed from time to time, and it may negatively affect our attitudes but controlling this is essential as a supervisor. Be patient and treat your employees with the respect they deserve, after all, they were hired for a reason! Furthermore, don't be afraid to say "I don't know" – if someone else is the expert, let them step up to the responsibility. You shouldn't speak to employees like they're children, or shy away from delegating work that they can obviously handle.
How you react to your own mistakes (we all make them on occasion!) will influence your team too. If you can hold your hands up and apologise before moving on, you'll create a safe space where employees feel comfortable talking to you about any issues that arise, allowing you to help solve problems before they get out of hand.
TIP: One way to show that you're human is a sense of humour! If appropriate, have a laugh to an extent and don't take yourself too seriously.
#3 Believe in your own ability but ask for feedback from your team
People put their trust in confidence. Believing in your ability will motivate employees as they'll trust your leadership. Particularly for those that have 'climbed the ladder' and are new to supervising, it can be a case of fake it till you make it! If you can act like you'd expect a manager to, and take responsibility from day one, you'll earn the trust and respect of your new team.
Of course, this is a careful balance – saying your a good supervisor and actually acting like one are very different, so ensure your actions reflect your ability. Aim to always improve yourself as a supervisor, acting with a humble disposition.
Employees like to be heard by their supervisors, and this can provide you with vital insight that ultimately allows you to improve your leadership whilst also improving your team's engagement at work. This doesn't need to be overly complicated, and could simply be a quick survey but through this, you'll be able to identify strengths and weaknesses within your management.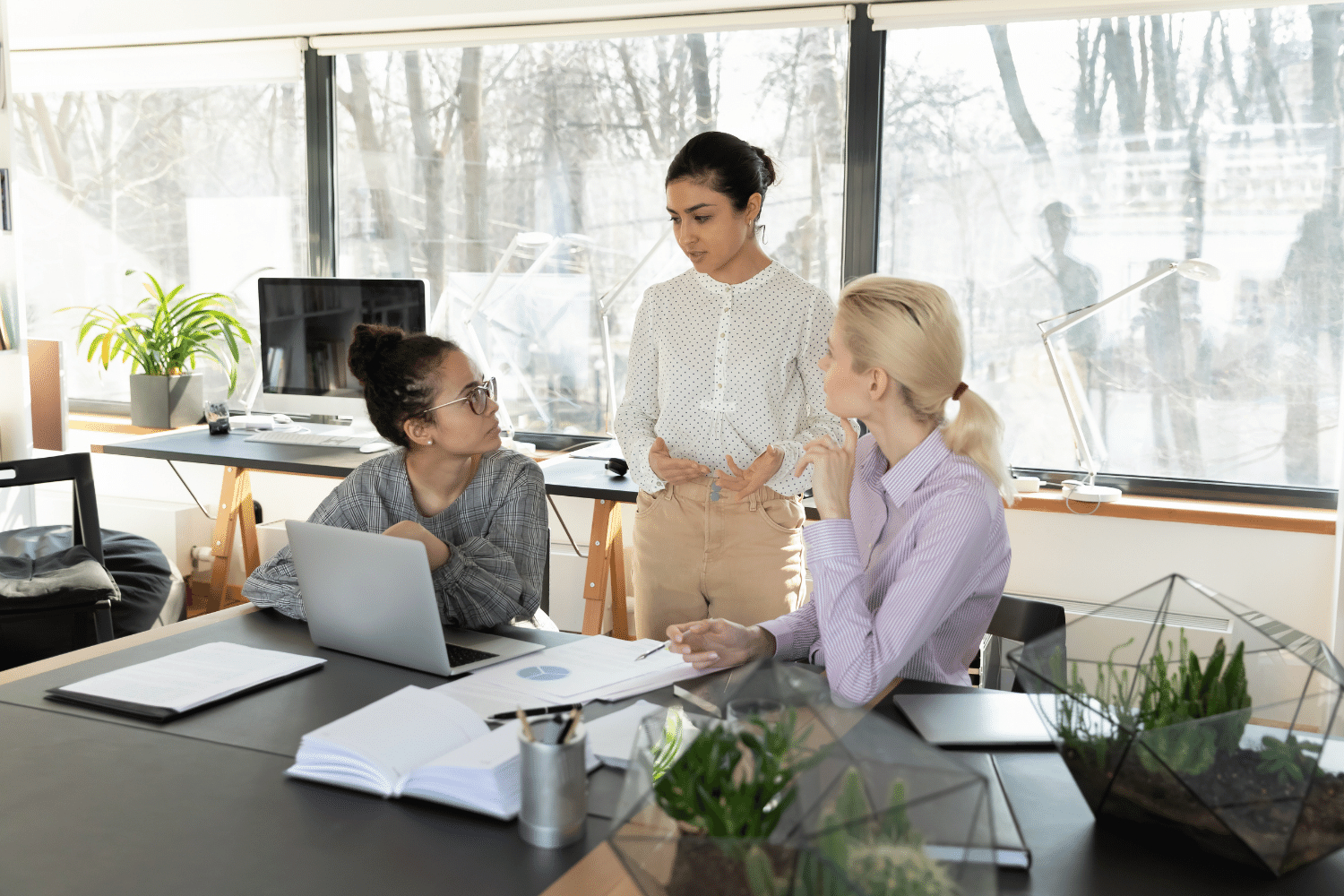 Why is supervision important?
So, we know how to become a successful supervisor, but what are the benefits of this? Should you still be unsure if supervision is suitable for your workplace, these may inspire you to ensure it's a part of your business's structure. Let's take a look at some of the advantages of supervision in the workplace:
Skillset development
An effective supervisor will want to develop the skills of their team. If you wish your business to grow, you must dedicate time and effort to employee training – this may be accomplished through the use of training or 1-to-1 feedback sessions but should be a scheduled task to ensure continual progress.
Not only will those a supervisor oversees develop, but the supervisor themselves will also reap the benefits of this working relationship. We are all always learning, specifically those in a position of leadership!
Reduced stress and improved levels of productivity
When you have a strong leader in place directing the sails, the rest of your employees can work more efficiently as they have a dedicated support network in place; when an issue arises they have a direct contact to confidently turn to. Furthermore, the supervisor will be able to monitor and delegate tasks based on the current workload of an individually. Ultimately, this will prevent a member of your team from becoming overloaded and will also ensure each employee is contributing to the optimal level. If an employee has to be accountable to a supervisor, they are more likely to take ownership and as a result, this may increase their productivity.
Aligning focus
Without purpose or direction, employees are likely to struggle. A supervisor can ensure align the focus of a team with the strategic goals of a business, meaning tasks are no longer deemed meaningless. When an individual completes a task it's essential they know its overall purpose to feel they are contributing to the success of the company.
A boost to employee-morale
Motivation is contagious. If an employee sees their supervisor working efficiently with a passion for their role, they are more likely to do the same – potentially striving to achieve a promotion. Leaders have the ability to shape those they oversee, and if you are able to implement a supervisor that can motivate employees, you'll be securing the future of your business too as staff will see the opportunity for career progression.
A final note
Why is supervision important? It's clear to see there are several benefits including improved job satisfaction, improved levels of productivity and business growth.
Simply put, it's an effective strategy for developing the workforce and improving services. But, of course, this is only the case when we have strong supervisors in place. It's therefore essential you fill the position with the right individual, one that will respect and engage with their team; continuing to develop those they oversee. Once you find the right fit, supervision can be a highly successful practice to implement and will ultimately see your employees become more involved with the company's overall strategic goals.
If you want more advice about the structure of your company and how to implement practices that will see your business successfully grow, get in touch with me at graham@grahamgarman.com or complete this contact form and I'll be happy to discuss how I can work with you.