Supervision isn't just a 'nice to have' option, it's crucial for the continued development and growth of an organisation and its employees. The importance of supervision is often overlooked; the attentions of a business owner tends to focus on the overall success of the company rather than the nurturing of individuals. But, the two go hand in hand; when you concentrate on the progression of your team, you'll naturally also see improvements within your organisation, as a result, be this productivity levels or increased revenue.
That being said, in today's Knowledge Hub article, we're highlighting not only how vital supervision is, but also how you can ensure your employees get the very most out of their sessions with a supervisor. Implementing these methods has the ability to transform the structure of your organisation, whilst improving employee loyalty and therefore, staff retention. This is particularly important for SME corporations as a high turnover rate can significantly eat into your profits. And, not only could you be facing large hiring expenses but if potential employees here of this high turnover and lack of dedicated supervision, you may face building a negative reputation which will be difficult to overcome.
What is the importance of supervision in the workplace?
Firstly, it's important we note that supervision is not the same as managing. A manager will inform of action, instructing those under their responsibility on how to approach a task or project within their role. Whilst the role of a manager has evolved over the last few decades and the individual is no longer seen as intimidating, the relationship between a manager and employee in their care can still be considered strained at times.
Supervision is often the middle bridge between employees and managers. A supervisor's main role is to oversee rather than instructing or dictating, thereby nurturing and developing an employee's intuition and overall confidence. You can already begin to understand the importance of supervision when you consider this relationship between the supervisor and supervisee. This connection instils a sense of reassurance in the ability of the employee, they have someone to turn to they can trust will support and guide them yet will also challenge them to use their own initiative and find the answer for themselves.
Discovering the solution independently allows for the employee to significantly develop and grow not only their skills and knowledge but also their confidence. And, they'll be able to take this new sense of confidence with them into future challenges, thinking innovatively and independently before calling upon the support of another. However, for this supervision to be successful, it must align the individual's personal professional goals with those of the company to ensure progress made can be measured effectively and so the employee can feel they are making an impact.
Supervision plays an integral role, therefore, in the overall structure and hierarchy of an organisation.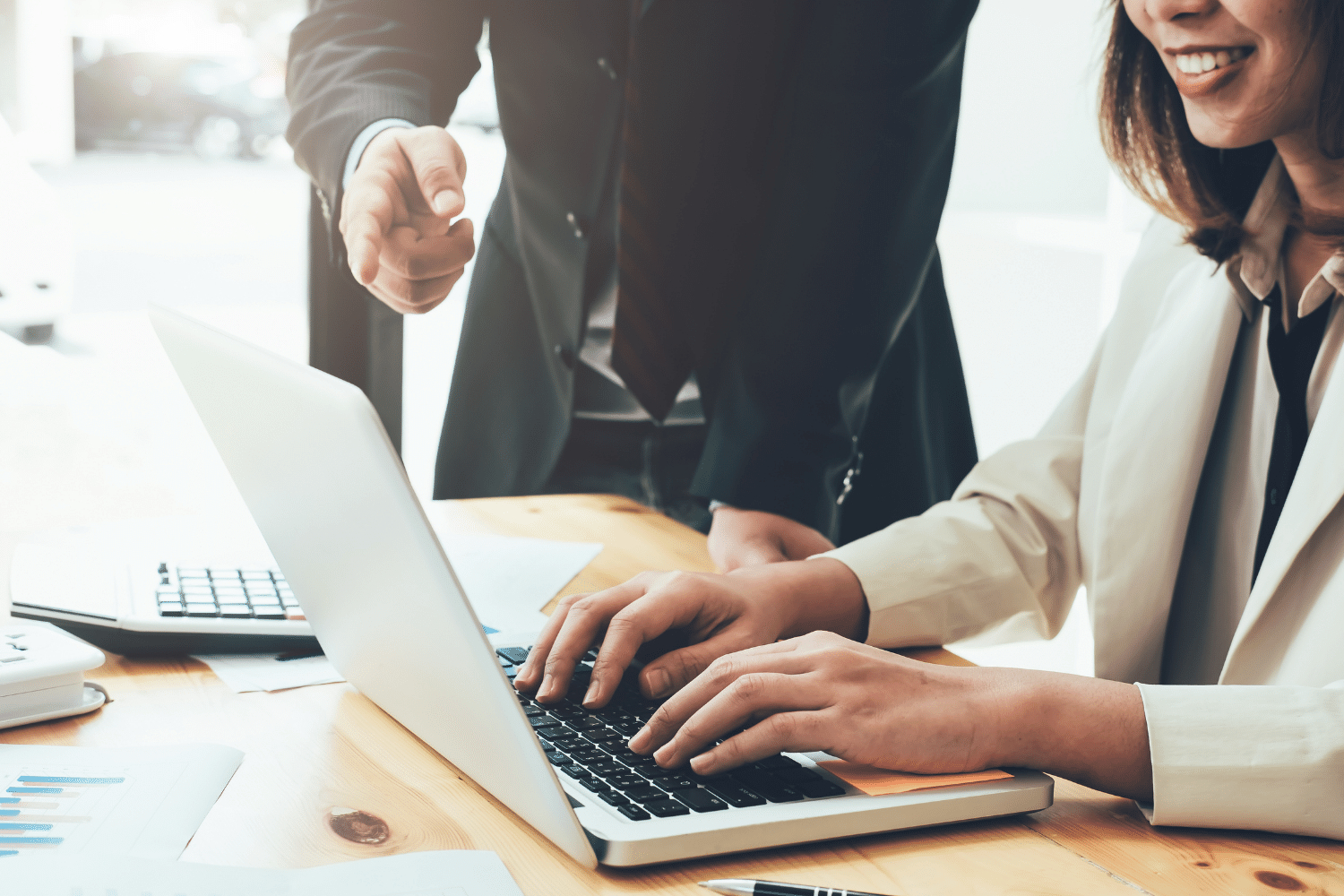 How to get the most out of supervision sessions – for the employee and supervisor
The importance of supervision is clear; not only will this significantly develop an employee's abilities, boost morale and confidence, but it can also improve the overall organisation's productivity, revenue and staff loyalty all of which can have a major impact on the success of a business. So, how can you ensure your businesses supervision sessions are effective?
#1 Preparation and mutual expectations
Every individual in the workplace is different, and therefore, every supervisor must understand the importance of the practical side from the start and gradually personalise the experience. It's vital both the supervisor and supervisee prepare for a meeting to enhance the overall quality of the sessions. It also saves time because both of you will be more direct and to the point, ultimately ensuring assessments of any learning are made successfully. In addition, when you both set clear, mutual expectations you'll be setting yourselves up for triumph. The way you structure and set up supervision sessions, pinning down expectations from the get-go will guarantee targets are met.
#2 Working with the right supervisor
It goes without saying that the right supervisor needs to be chosen initially for a successful long-term relationship to thrive. But, what qualities make for an effective supervisor?
Effective communication
Leadership
Empathy and compassion
Conflict resolution
Ability to delegate
Problem-solving
Time and priority management
Confidence
These soft skills are crucial for those overseeing employees, without these key qualities it's easy to overlook the importance of supervision in the workplace as it will likely be ineffective as a device.
#3 Individual, group or peer supervision?
There are three main types of supervision and each has a variety of different pros and cons. You may prefer one method over another depending on the structure and teams within your organisation.
Individual – As long as you feel comfortable in a one-to-one setting, individual supervision offers you the opportunity to speak openly and honestly. You'll spend time reflecting on multiple aspects of your role and challenge you to accomplish new goals, however you receive only one other perspective on your abilities.
Group – If run well, group supervision generates a pool of fresh ideas and encourages creative learning. You can benefit enormously from this dynamic environment, even by just observing. However, not everyone will get the chance to talk during these sessions so the relationship between supervisors and supervisees will not be as strong and, therefore, some individuals may leave a meeting unsatisfied.
Peer – Mutual supervision can be highly valuable, but those involved need to genuinely support and challenge each other. This method can easily go awry due to a lack of focus or commitment from both parties.
#4 Location, location, location
Where would you feel most comfortable having a supervision session? Would you prefer to stay in-house or move to a completely different location?
It's important you consider the very best spot for this meeting as this can have a major impact on the environment, either enhancing the session or distracting those involved. Usually, the best way is face-to-face, but with the new business climate, this is not always an option. In addition, this should always be somewhere quiet and private – a busy meeting room or coffee shop is likely to negatively impact the meeting. Both the supervisor and the supervisee deserve the very best of environments when holding important conversations, as this ultimately portrays respect.
Our 3 top tips
It isn't about just rocking up! Check out the top tips to prepare for your supervision sessions. Failing to prepare can make these important meetings seem meaningless and therefore the importance of the session is lost.
Firstly, you need to carefully consider the main themes you're concerned with, being totally honest with yourself and giving yourself enough time for some real reflection and deep insight. Before a meeting, write down some bullet points or have these thoughts firmly at the forefront of your mind.
Take ownership of the supervision process – whether you be the supervisor or supervisee, this session isn't business as usual. In this dedicated time, you can both discuss freely and be honest about requirements. But, be prepared to challenge your thinking to discover new insight.
Finally, be courageous and think outside the box. Don't limit yourself to a particular development route, instead, take a risk and continue reflecting. Supervision is an ongoing process with the opportunity to experiment, without the fear of failure. Mistakes make for learning! And, whilst this can be frustrating, it will be rewarding in the long term as you'll be supported through these challenges. Remember, ultimately supervision is there to encourage and develop individuals enabling them to be more effective at what you do.
What's most important is to structure and schedule your sessions consistently, allowing you to build an effective meeting routine – one in which you plan and challenge yourself.
The importance of supervision: The conclusion
Supervision is critical to the continued development and growth of not only your employees but also your company. If you fail to concentrate and nurture the progression of individuals, it is likely they will go elsewhere in search of this, leaving you to face an uncertain future. Supervision ensures staff have the support and guidance they need to thrive within the role, overcoming challenges with dedicated support that, in the long term, will teach them to use their intuition and solve similar issues independently.
So, have you considered supervision yet?
Are you in search of a professional business coach that will provide you with results and assist you with the structure of your organisation? Don't delay. Contact me today at graham@grahamgarman.com or complete the contact form here and I'll get back to your shortly to discuss your individual requirements.