"I need a business coach."
If you've been saying this for a while, you are certainly not alone. In fact, you're in good company! Many businesses – both large and small – utilise coaching to enhance their performance and ensure they remain on track to ultimately reach their goals.
It's a highly effective method that can ensure your company is headed in the right direction but it is often overlooked as an unnecessary expense. However, did you know, those who use a coach see on average a 5.7 x return on the initial investment? Seems like a no brainer! In this article, we'll be exploring how an experienced business mentor should be considered an invaluable asset, drawing on examples to underline the benefits.
What does a business coach actually do?
It can be difficult to define as each company may require a different service offered, but a mentor should be an expert within the business industry, experienced in the running of an organisation. They'll be able to share this wisdom with you and, as a result, positively transform the way you operate.
Whilst there is a variety of resources online to assist business owners, this is usually not tailored and therefore, may not truly serve a purpose. Whereas, a dedicated professional will offer something far more valuable – customised advice, unavailable anywhere else. So, if you're still not sure whether you should be saying "I need a business coach" here are just a few of the key services:
#1 Build actionable plans
Proactive company owners seek to understand why reaching a specific goal is important to them personally, understanding the impact it will have once accomplished. Ultimately, a business owner will determine the speed and passion in which a goal is met.
After clarifying where the owner of the organisation wants to take their company, a coach will help plan and prioritise what tasks or strategies are needed to edge them closer to the end goal. A defined roadmap tracking progression – the mentor will meet regularly with the owner to discuss and renew the commitments made in these sessions. Furthermore, they'll be able to offer a fresh perspective on these goals and potentially provide a new solution for an obstacle blocking the road to success, allowing for long-term, continuous growth.
#2 Create accountability
"Do I need a business coach to stay on track?"
One of the most critical components of coaching is accountability and it can be one of the main reason you may consider employing a mentor. They will not do your work for you, but they are instead there to keep you focused, motivating you and reminding you why it is important to continue to progress.
With a weekly or monthly update, you have specific deadlines in place to meet such goals and this will ensure your remain dedicated to your work. This is why it is particularly important you collaborate with your mentor, to create beneficial, attainable goals that are also aligned with your desires for the company.
Whilst these are just two benefits of using coaching, it is clear to see that it can be an essential tool allowing you to successfully grow your business. Additional advantages include:
Increased job satisfaction/building a harmonious work-life balance
Gaining a second opinion from one who understands your business, but is not an employee (an outsider perspective)
Improved productivity, with you able to focus on what is truly a priority
High-profile individuals that have used a mentor: Do I need a business coach?
Whilst it may come as a surprise, even some of the world's most famous and successful business owners and entrepreneurs have relied on a coach at some point or another to help them accomplish their goals.
Eric Schmidt
The former CEO of Google has said hiring a business coach was the best professional decision he ever made. Although, he admits it took some coercion at first, as he was already a successful CEO at a rapidly-growing company.
Nevertheless, after being convinced by a Google board member, Schmidt decided to work with a business coach and was astonished by the results – in an interview with Fortune Magazine, he quoted "everyone needs a coach".
Other famous executives and entrepreneurs who have benefited from business coaching include Bill Gates, Steve Jobs, and countless others. Suffice it to say that business coaching is a resource that some of the world's most successful entrepreneurs still swear by to this day.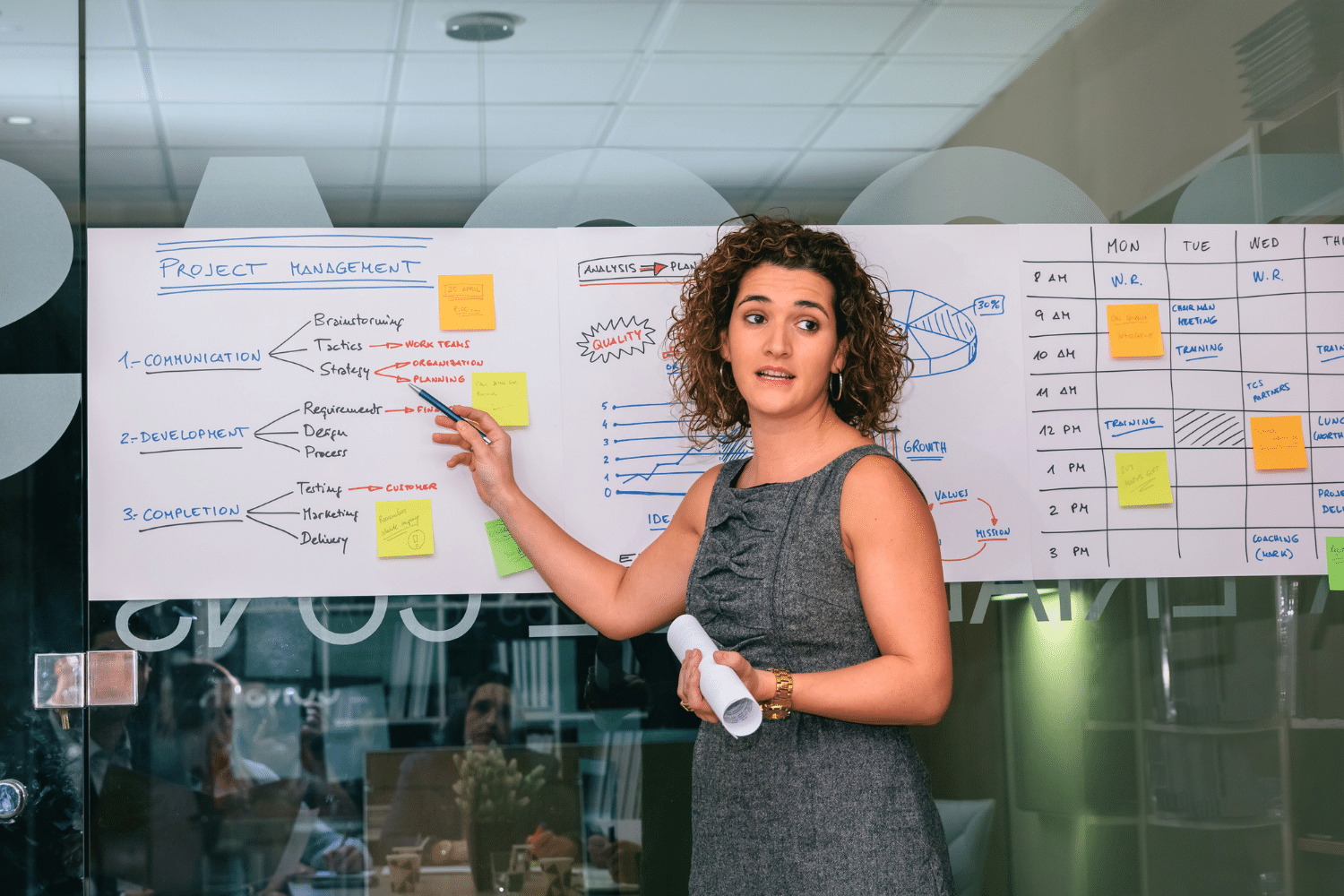 How to choose the right coach for your organisation
So, if the statement "I need a business coach" is still ringing true for you, how do you find the right mentor when there are so many options out there? Of course, you want to choose the right one to ensure you don't go pouring your precious profits down the drain!
It can seem like an unsolved puzzle, but by following these simple steps you can ensure you find a mentor whose vision aligns with your own:
Self Assessment – understanding your current situation
It's essential to understand your current situation – where you are right now and why you want to change this. By understanding where you are, you can identify whether or not you are willing to actually work with a mentor as this will require you to adapt to a new way of operating.
This exercise will allow you to recognise your needs, putting you in the best position to take the next steps and choose the right business coach for yourself and your organisation.
Connect with a potential coach
Reach out and connect with a potential coach – be this at an event, workshop, coffee or if they are unavailable to meet in person, listen to their online videos. It's most effective to connect in person, one to one so that you can share openly and honestly about your current situation. Being transparent with your coach from the offset will mean the working relationship you have together can be based on trust, and ultimately be more successful.
Think long-term investment
Personalities don't always click. You may discover that an otherwise perfect business coach is difficult to work with, doesn't fully understand your overall vision. Your coach should be someone you can trust and feel fully confident in, not one that intimates you into following their advice. A business coach should be considered a long term investment, and therefore finding the right match is crucial to guarantee a lasting relationship – one where you feel connected and empowered.
Understand how they will engage with you 1-2-1 and with your team
Every business is unique, and the same goes for every coach – they will both communicate and tackle problems differently. It is vital before you enter into a working relationship with a coach that you understand how you will work together moving forward. Ensure there is personal 1-2-1 time dedicated to yourself, but also do you want your team to benefit from coaching too?
Including your core team in a quarterly review allows them to feel empowered, and your employees will feel a part of the growth of the business – this may even see the speed at which your business grows.
Trust your instincts
At the end of the day, you should trust your gut. Whilst one business coach may appear to have all the bells and whistles required; if you don't feel confident in the service you'll receive, don't rush into the relationship. You certainly shouldn't feel as though you are just signing up for yet another business building program! A mentor will be your go-to for support, and if after a meeting with a potential suitor your answer to the question "do I need a business coach?" isn't a resounding "yes" perhaps re-evaluate and take a step back.
The bottom line
Whilst you may not initially be willing to work with a business mentor, the advice and support could prove fundamental to your continued growth as an individual and company. However, it is vital you take time to understand and consider the working relationship with a coach before agreeing to a contract. Connecting prior to a program sign-up and trusting your instincts with choosing a business coach could be the difference between success and failure. Take time and evaluate exactly what it is you want to gain from them.
Are you looking to transform the way your business operates and in search of the right coach? Chrysalis Partners can help. Our dedicated coaches have the knowledge and experience to unlock your organisation's potential, catering their approach to suit your individual needs. Contact me today at graham@grahamgarman.com or complete the contact form here and I'll get back to your shortly to discuss your individual requirements.