Defining your buyer persona (also known as a customer persona) is the key to creating engaging content that will directly target the right audience for your business. It's easy to get lost while tracking your outreach or engagement, so developing a buyer persona will help keep you on track and clearly see what your audience wants.
If you're not putting their needs before your business' then you won't be seeing the response you hoped for. Your content won't be suitable for the people you're targeting. So, you won't be reaching the numbers you should be. This is why it's so important to identify your buyer personas. Here are some tips on how to get started from CP South, business consulting Hampshire.
What Is A Buyer Persona?
Content marketing will be tough to jump into if you aren't first certain who you're creating it for. Buyer personas are detailed descriptions of a person who represents your target market. You're going to be creating a fictional character who encompasses all the traits and characteristics of your ideal customer.
You're going to need to understand the person's interests, age, goals, pain points, and buying habits to truly learn how to engage them with your content, and convert them to make a sale. Once you have all of this information, you'll be able to tailor content to their specific needs or wants.
The goal behind creating a buyer persona is to better empathise with and understand your customers so you can meet their needs and be better suited to serve them. After all, you're marketing your products and services to them but to do so, you need to know who they are and what it is they need.
However, some businesses need more than one buyer persona because they're targeting different groups of people. In this case, you can follow the same method of creating one each time. Your clients will often come with varying problems they want to be solved. So you'll have to think carefully about the differences between them in order to develop your content marketing strategies accordingly.
4 Questions To Ask While Creating A Buyer Persona
1. Who are your buyers?
Try to go into as much detail as you can here. Think about what kind of persona they are, where they work, who they are and what level they sit at within their organisation. The way you market your product will differ if you're selling to the CEO of a business versus a student living at home. Even think about what industry they work in and what kind of money they might have to spend on your product or service.
Do they have disposable income each month or are they working with a budget? This will impact how you can sell to them because they will be looking to buy at different times of their life as well as in different places online. Because you're thinking about just one person, avoid using things like an age range. They are only 34 – someone cannot be 30-35 years old. As mentioned previously, you may need to create multiple personas but you should be thinking about your ideal customer.
Consider details like:
Age
Location
Stage of life
What languages do they speak
Interests
Occupation
Challenges they face
Spending patterns
Wage
Position in the company
2. What are their pain points?
Pain points are the recurring problems or questions your customer faces. These could be personal or business problems depending on who you're targeting. An example of a pain point in business consulting – Hampshire may be a client often making decisions that negatively impact their financial status because they do not have a business forecast to see the direction their business is heading and what they can afford to lose.
A great place to start looking for these pain points is within your competitors' websites! If they're offering a similar service or product, their positive reviews will show you how they manage to solve problems your target audience faces. The clients will give you a first-hand recollection of exactly what they needed, what worked for them, and what you can do to drive in their business.
On the other hand, any negative reviews will be useful for you too. Look at what your competitors should have done, but didn't. This way you can have the upper hand and right away know those are the things you need to be offering. If you have all these banked as your buyer persona's pain points, you'll have a good foundation of what you need to prioritise when it comes to content marketing.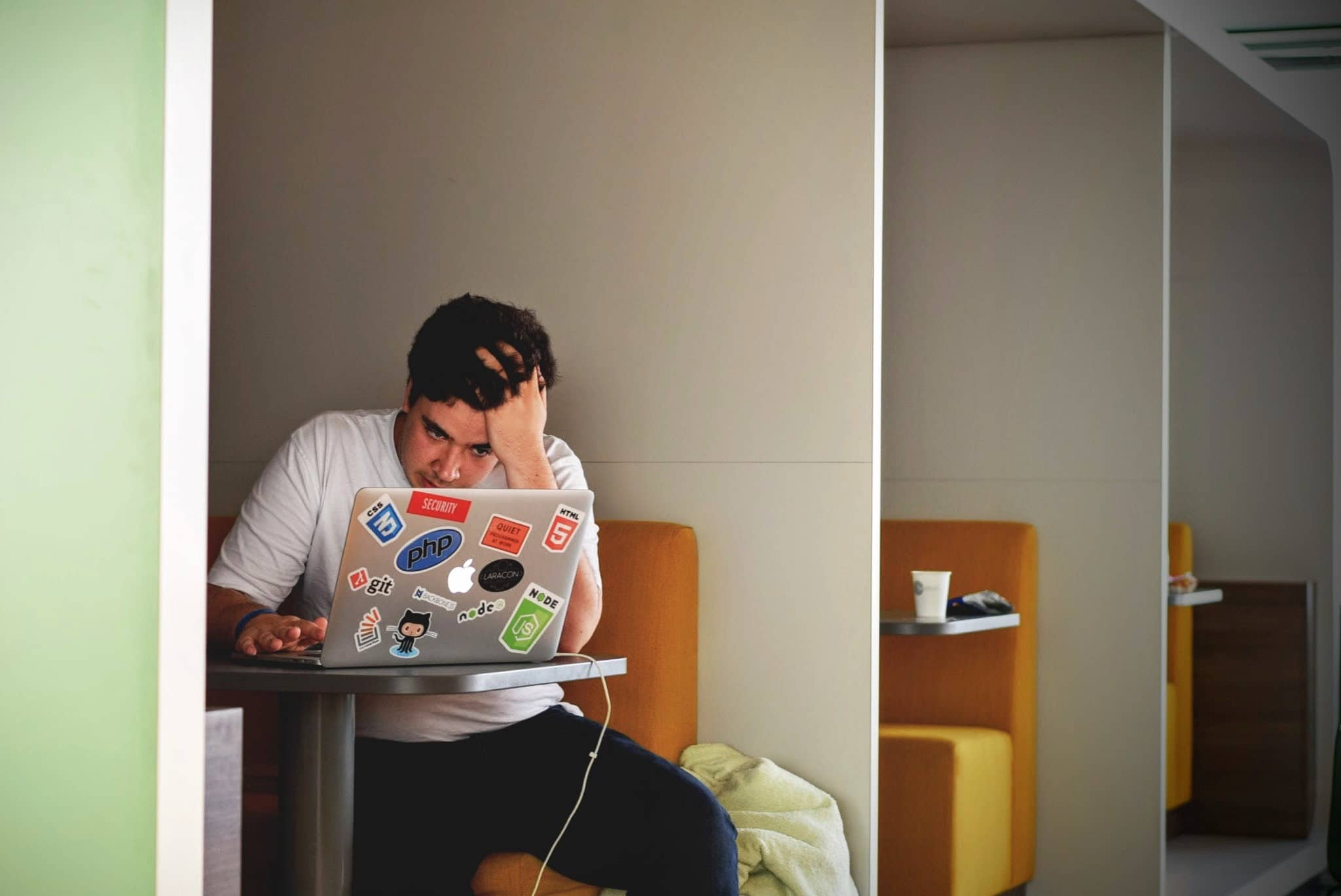 3. How can you solve their problems?
Here you need to combine your answers to the first two questions to get a clear understanding of what you can offer your customers. This doesn't just mean you're going to take inventory and list all your products or services because that's not actually what you should be selling…
That's right – you're not going to be marketing your products to them; you're selling solutions to their problems. This is extremely important when it comes to content marketing because people tend not to trust online ads very much. But if they can find an answer, you're far more likely to draw them in than with a pushy sales piece.
So think about the function of whatever it is you're selling. How will it benefit your customers and why do they need it. It's great for someone to want something, but with a lot of people being more careful with money nowadays, you need to promote why they simply must have it, to have the greatest chance of making a conversion.
Have another look at your competition. What makes you stand out? What are you doing that they aren't? These are the things that will put you above the rest. Make a note of all your unique selling points and highlight the ones that really offer an answer to those recurring problems your audience is having.
4. Where are they online?
Content marketing is about building a presence online and making sure you're getting noticed by the right people. Your buyer persona falls into a very specific category. This type of person is going to favour certain methods of finding content and products online over others.
For example, a client of business consulting Hampshire will probably favour more professional platforms like LinkedIn, local news ads or looking straight through search engines to find a business consultant. Whereas, a potential customer for a dog walking business would most likely favour social media platforms like Facebook or Instagram, where people are recommending and sharing businesses' content.
This difference may even be present between your personas if you need to create more than one. Thinking hard about where your audience is online will help you better target the content you're producing. New marketing campaigns and even the tone of your brand will differ between platforms and dependant on who your buyer persona is. If you aren't targeting your content, you won't be seeing the leads and conversions you hoped for.
Don't forget – they may not be in just one place. The content you make can be altered to be reused over multiple platforms. So list everywhere they might be, and then work on strategies for different types of content.
Chrysalis South: Business Consulting Hampshire
Think about your buyer persona every time you create a new piece of content or make a business decision. Will it benefit them and are they going to easily find it? If the answer is yes, then go right ahead. Once you know everything you can about your ideal customer, it will become much easier to target your content.
You can prioritise where you publish it, what tone of voice you use and what form of content is going to be the most effective. It might seem like you're making up a character but in essence, they embody your entire target market. That information will be invaluable for your business plan and content marketing strategy.
Are you still unsure of how to identify your buyer personas? Do you want to find out how you could transform your business? With over 30 years in the industry, I've successfully worked with a range of businesses to develop effective business plans, incorporating innovative sales and marketing features that provide the right results. And, I can help you too. Together, we can transform your organisation and unlock its true potential.
Contact me at graham@grahamgarman.com or complete this contact form, and reach your full business potential now.