Business growth is challenging. Whether you are the owner of a new start-up looking to expand and build your audience or an established brand but have hit a plateau, it's essential you continue experimenting with new marketing strategies for business development. For many, marketing is an afterthought; however, it provides a vital basis that will allow for your company to thrive. But, what's key is identifying the right strategy.
In today's blog post, we'll be showcasing 7 marketing strategies that could launch your business into the next level. It's important to note, there is no magic recipe that will guarantee business growth and it's a combination of different marketing methods that provide you with new clients. To succeed, you need to understand your buyer's persona, take the answers to these questions with you through this article:
What demographics make up your customer base?
Where do they live?
Where do they hang out online?
How do they look for products in your market?
Who do they listen to when making decisions relative to your product?
Take these answers with you as we explore these 7 marketing strategies and ask yourself if one or a combination of these, could be the right for your business…
#1 Use social media the right way
You can't ignore social media. It's an essential marketing tool and businesses that have used the right platform smartly have seen exponential growth. With access to billions of potential customers, it can, however, seem daunting if you are not up-to-speed with the different channels.
The key is to be authentic and utilise your businesses unique selling point. Your brand's profiles should be instantly recognisable, and the content you post should reinforce your company's personality. Users want to follow a business that shares content they connect with, not just one that tries to hard-sell their products constantly. Share a cause you are passionate about, showcase the behind-the-scenes and most critically, create video content.
But, don't forget social media is not just about what you post. It's also about your network – you need to dedicate a few minutes each day to connect with other businesses and speak to potential customers to build up your reputation on a social media platform.
TOP TIP: As Neil Patel suggests, concentrate on one social media at a time. Once you have built up your confidence using one, then you can transfer the messaging to another but tailor your approach to the specific social media channel.
#2 Get to grips with search engine optimisation (SEO)
SEO, it's fear-inducing for the majority! But, this is one of the powerful marketing strategies for business growth; it can sky-rocket your audience reach when utilised correctly, increasing your visibility within a search engine for a specific keyword result. You can't take shortcuts with SEO, but the long-term effect is definitely worthwhile.
One key tip? Avoid spamming your content with keywords, and do research into long-tail keywords! Remember, search engines rate highly content that has been written for humans – it needs to be insightful, engaging and unique. Not a list of keywords! And, if the idea of SEO still frightens you, speak to an expert. Making multiple mistakes could be costly and land you in hot water.
TOP TIPS FOR WRITING SEO-TARGETED BLOGS:
Focus on quality over quantity. One long-form, comprehensive post (1500+ words) is worth 5x a brief, non-informative post.
Create evergreen content. When you create evergreen content (and update that content when necessary), the effect of your content assets compounds over time.
#3 Set up a referral programme
Did you know 92% of people trust personal recommendations more than all other forms of marketing? Referral marketing is one of the very best strategies for business growth and is not nearly utilised enough. So, now's your chance to take advantage of this gap in the market and stand out from your competitors.
It's vital your referral programme gets your customers excited, which will encourage them to promote your business. For example, you could use an incentive such as a charity donation, free gift or upgrade – consider what matters to your audience and what this incentive says about your company. This can quickly spread your company's name, allowing you to build up your brand awareness highly successfully.
TOP TIP: Make sure this referral programme is visible – think newsletters, website, social media, business cards!
#4 Think about your email campaign
A free, simple tool that's an invaluable aspect of your marketing strategy. Email campaigns are most successful when they are personalised, specific and nurture a relationship with the reader. A large majority of your subscribers may not be ready to purchase and this is your chance to build up a connection with them – then, once they are ready, they'll immediately think of your business.
Automate this funnel journey but ensure you are not bombarding your subscribers, and keep the content relevant. Keep it simple, visual and interesting – think, is there something unique you can offer? This could be a free recipe, a discount code or perhaps a downloadable fact sheet on a topic of interest.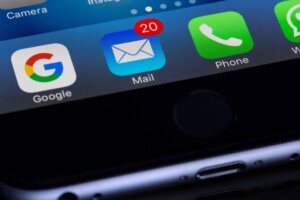 #5 Use Facebook Ads with re-targeting
Facebook allows you to reach a very specific audience quickly, you can target interest, age, relationships status, geographic location, and so much more. The secret, however, is not to just achieve a high click rate but it is to focus on conversions.
Utilise a tool like Pixel and you can re-target to those that have already shown an interest in your content and thereby, what you have on offer. You'll see your conversion rate skyrocket as your business is put to the forefront of this potential buyer's search.
#6 Create a lead magnet
If you can identify an obstacle that your customer commonly faces and provide a solution in the form of your lead magnet, you can see explosive results. What problem are consumers facing in your niche? What made you get into business in the first place? What type of lead magnet would your customer want to receive?
It's no longer enough to only ask for a user's personal details, we are inundated with newsletters – so, you must offer something of value for a sign-up. Some of the most effective lead magnets include:
Cheat sheets: Cheat sheets are short tips, lists or worksheets that help customers solve a specific problem.
Templates: Free templates for anything are extremely popular and generate lots of leads.
Free training. Videos, workbooks, a combination of these tools or free training delivered through daily emails make for a great lead magnet.
Swipe files. A swipe file is a file set up to collect good examples of things that you like.
Tool kits. Common tool kits include one or two ebooks and a worksheet, a video or a checklist.
#7 Partner up
"You can survive alone, but you'll only really thrive when you plug into the community around you." – Web Smith
Explore and develop partnerships with other brands and influencers. If you can build a community of like-minded/brand-aligning companies and high-profile customers, you can grow your business exponentially. To reach your audience, you need to be visible and if you can partner with an established business or influencer, then you can quickly develop your reach of the back of their current customer base too.
It may feel awkward or daunting reaching out, but the key is to be upfront and highlight how this relationship could be mutually beneficial in the long run. Whilst you may think a partnership with a large-scale corporation will be the only advantageous relationship, it's more effective to work with another business that compliments your own. For example, perhaps a photo framing business collaborates with a wedding photographer or a stationary retailer partners with a professional tutor – there are endless possibilities when you begin to consider your buyer persona.
Marketing strategies for business development: The conclusion
Marketing is essential for business growth, and should certainly not be a second thought. Remember, marketing is the foundation for communication with consumers, whether they are existing or new potential customers of yours. Therefore, you must be dedicating time and effort to see a return on investment. Experiment with strategies to discover what works best for you, always considering your buyer persona before making a decision. This is the key to success.
Are you stuck and not sure how to develop your marketing strategy and grow your business? Speak to me today and together we can formulate an effective, actionable plan that will provide you with the right results. Ensure you aren't leaving your businesses development to chance. Work with an expert coach with over 30 years within the industry now. Contact me at graham@grahamgarman.com or complete this contact form, and reach your business's full potential now.