Plenty of business owners turn to coaching of some form in their time of need. Indeed, business coaching can help you level up so many areas of your organisation, and assist you in becoming a better business owner in general. However, many entrepreneurs fail to focus their coaching efforts on the rest of their team as well as themselves. It could be that they still have a very small team, and don't yet require much coaching in this way. But, if a team is large or expanding, they could definitely benefit. After all, a business is only as good as its people! It's vitally important to nurture their skills and talents. Doing so has many benefits for the business and team alike, such as:
Improving staff retention (thus saving the business money in the long run!)
Increasing happiness at work
Giving team members a pathway to progress their careers
Showing team members that they are valued by the organisation
But how can a business help its employees to develop in this way? Coaching is definitely a productive way to do it! In this blog post, we'll be discussing five ways business leadership coaching can improve your managers. If you want to start investing time, effort, and resources into developing your team, it's usually a good idea to start with the managers. After all, they should be some of the key leaders in your organisation! They are the ones who work with the rest of the team to reach the businesses' goals, develop other team members, and generally ensure the smooth day-to-day running of the business. So, if you're on the fence about investing in coaching services for your managers, this should help you make the best decision for yourself and the rest of your team. Coaching can be a very valuable process for any business and its team- you may benefit from it in more ways than you expected!
So, how can business leadership coaching improve your managers?

Improve productivity (for the whole team!)
You can have one of the most talented employees in the world, but if they are under poor management, they are never going to fully excel. So, offering coaching to your managers can help the whole team to be more productive and do their jobs to the best of their ability. Managers should lead by example. So, once they have experienced effective coaching, they will then be able to model what they have learned to the people that they manage.
Good business leadership coaching will help managers to identify their team member's key strengths and weakness, as well as how they can develop and overcome them to the benefit of the business. Doing this will help ensure that the team members themselves feel supported in their job roles, and the managers themselves feel confident that they are equipped with the skills they need to manage their team effectively.
Boost opportunities for growth
It's natural for any employee to be aware of opportunities for growth in their careers. So, as a business owner, you should expect that your team members (perhaps especially your managers) may be on the lookout for such opportunities elsewhere. If you don't want to lose good people to other businesses, you may want to consider business leadership coaching for your managers. They are the key players in your team, and it can cost a lot of money and effort to replace them, after all.
Coaching for your managers will help them to build upon their existing strengths and unlock new skills that will be useful for the future of your business. They can then take their unique skill set and forge a new career path for themselves within your organisation. As a business owner, it's a good idea to curate a team that all have different strengths. You never know where they might be able to develop your business, perhaps entering new markets or offering something new and exciting to your customers. Overall, your managers will be satisfied that there is room for them to progress, the business will benefit from their enhanced skillset, and other team members will have paths of progression opened up to them as managers adapt and grow into new roles.
Encourage a higher level of job satisfaction
Linking to this is something that we have already briefly mentioned. Encouraging higher levels of job satisfaction is vital for any company. Of course, part of this does involve offering opportunities for progression. But, offering business leadership coaching can foster job satisfaction among your managers in other ways as well. By offering them the opportunity to experience high-quality coaching, you are showing your managers that you really care about their development and value them being on your team. If a manager doesn't feel valued, why would they be motivated to perform their best work? This can then have a knock-on effect, decreasing the quality of work among their team members too. On the other hand, managers who are happy in their roles are far more likely to have a contagious attitude for excellence! Of course, coaching is not the only thing that causes a higher level of job satisfaction, but it can certainly be part of a package of benefits that does.
You should see more innovation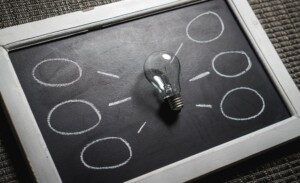 As this article has already mentioned, business leadership coaching encourages managers to discover new skills and strengthen their existing ones. As a part of this, it encourages them to become more independent and adaptable to new challenges. These are key skills for anyone to have, but especially if they want to be the best of the best. But, this doesn't just benefit the individual employees. It's great for the wider organisation as well. Having the ability to innovate, adapt, and overcome change is vital for any business if they want to overcome the challenges that they face. And, it's circular. A business can be innovative if its employees aren't coming up with great ideas, but these ideas will never properly get off the ground if the employees don't feel supported, listened to, and valued within the organisation.
Retain the best talent
Of course, any business wants to retain its great talent! Often, people become managers because they have the required talent. The right people in the right places can have a huge impact for any business. But, the biggest impact is made when employee turnover is low, and people are loyal to a business because it offers them everything that they want and need out of a job. Overall, offering leadership coaching to managers is a good way to hang on for them longer. If you look after your managers, they will feel a higher sense of loyalty to you. They will also know there are great opportunities provided for them at their current company, so why would they leave? But it doesn't just improve employee turnover for managers. It can also boost turnover among the rest of the team. Never underestimate the power a great manager can have when it comes to influencing the morale, ideas, and general productivity of a team.
Final thoughts on how business leadership coaching can improve your managers
As you can see from this list, there are many benefits to offering leadership coaching to your managers. From improving happiness at work to innovation across the business, it can definitely be worth it. But, it's also important to recognise the effect that coaching for managers can have on the whole team. If you want your business to thrive, then you need to ensure that your teams are being led by confident, capable managers. If this is the case, teams are likely to model what they see from their managers and start to develop the same skills and outlook. So, if you put in effort when it comes to looking after and developing your managers, the positive repercussions can be far more wide-ranging!
Here at Chrysalis Partners, I work with businesses to help them achieve their goals where they may be struggling. These goals can range from improving profitability to working fewer hours. But, I know that the bottom line is that your business needs to make money! Have you considered how coaching could help you get there, and reach your other goals along the way? Contact me today at graham@grahamgarman.com or complete the contact form here and I'll get back to your shortly to discuss your individual requirements.