If you're a small business owner, you may or may not have considered taking on coaching services before. Many small business owners are sceptical, as they believe it's a big investment that may not pay off. But, even the smallest of businesses can usually benefit from coaching in a big way! In this blog post, we'll be looking at exactly how any small organisation can benefit from strategic business coaching. And there are many of them! From helping you with goal setting to challenging your ways of thinking, coaching has many benefits that aren't just reserved for medium and large corporations. So, if you're thinking about taking on coaching, but you're still not 100% sure, this post should help you weigh up the benefits and decide whether it may be a viable and useful option for you.
What is strategic business coaching?
Firstly let's take a closer look into the definition of a strategic business coach. Every single coach will offer something slightly different, depending on factors such as their specialisms and experience. Essentially, the aim of a strategic business coach is to help a business implement more effective so that they can meet their business goals. Truly, all business coaching should have a focus on strategy, as a good strategy is always required to meet a businesses' potential. But, a strategic business coach may have even more of a focus on implementing strategies than usual.
Overall, really it's a term that is usually used as a part of the wider coaching umbrella. Whether there is much difference between a strategic business coach and just a plain business coach is debatable. But, when choosing a coach it's important to select one who has the necessary skills and experience to assist you with your business strategy, if you want to reap many of the benefits of coaching that are listed below!
How can small businesses benefit from strategic business coaching
1. Goal setting
As a small business, you've probably set countless goals in the past. But do you focus on effective goal setting? Do you constantly check in with your goals, or do they quickly fall by the wayside? Are you reviewing your goals and the progress you've made towards them on a regular basis? If the answer to any of these questions is no, then strategic coaching may be a good decision for you.
If you want your business to succeed, you need to have crystal-clear goals and a plan to reach them first. Coaches are experts in goal setting, and will help you formulate those goals which are realistic but also give your small business the greatest chance of success.
2. The skills and experience you need
You probably started your business for a good reason, such as sharing your products or services with the world and making a difference in your customers' lives. However, many small business owners don't always realise exactly what's required to run a small business. Especially at the beginning, while your operation is still really small, you have to perform so many duties at once! From being a market and salesperson all the way to an accountant, you need to fulfil these roles yourself to ensure that they get done.
But, a lot of them are probably not your preferred roles. Maybe you feel like your knowledge is lacking, and that's inhibiting your business growth. This is where strategic business coaching can help you. Your coach will be able to help you fill in these knowledge gaps, if it's under their remit, or help you come up with strategies to make it easier for you, now and in the future.
3. Accountability
Running a small business is tough. At times, it can even feel a bit demotivating. Have you ever felt frustrated that your business seems to be going nowhere? Has this led to you feeling demotivated to carry on? It's a common feeling. But, it's something that a strategic business coach will help with. They will always be on hand to keep you accountable, to help ensure that you follow through on the things you said you were going to do, and achieve goals (both big and small) in the process.
4. Personal Development
Of course, with strategic business coaching, the main focus is on your company. You take on a coach because you want to see what you've started thrive and grow. However, personal development often comes into this as well. After all, you are a pivotal part of the whole operation. This is especially true of small businesses with modest teams. So, often developing yourself can have a positive knock-on effect for your business. From developing your management skills to expanding your knowledge using the experience of your coach, you really have nothing to lose.
5. Building confidence
Similarly to personal development, a good strategic coach will work with you to improve your confidence in the business world. Owning a small business can feel overwhelming at times, especially if you are still new to it. This can lead to business owners not taking all of the opportunities presented to them because they are doubtful of their skills and abilities. If you're lacking in confidence, your business will never grow to its full potential! Your coach will help you build upon your existing strengths as well as work on your weaknesses, to help you see that you are completely capable of running and growing your company.
6. Challenge your ways of thinking
Everyone has a unique perspective on the world. Of course, this is a good thing. But, it's also easy to get stuck in your ways of thinking, often without even realising it. Strategic business coaching will help you see new perspectives and challenge your beliefs. Doing this will help you to discover and explore new ideas for your business. Limiting your beliefs can be a huge factor in business failure. So, go into your coaching experience with an open mind, and you never know what you may be able to achieve with a new perspective.
7. Get out of a business rut
Feeling 'stuck in a rut' when it comes to your business is a really common feeling. But, it can be hard to shake, and can lead to feelings of hopelessness. Does every day feel like it's the same? Is your business not going anywhere, no matter what you try? Have you run out of ideas? These are all common signs of being stuck in a rut. But, strategic business coaching can definitely help. Your coach will work with you to assess everything, figure out how and why you are feeling stuck, and come up with the strategies you need to start moving forward again.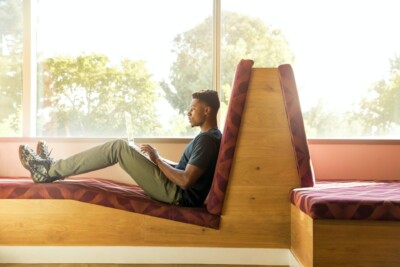 8. A sounding board for ideas
There are many perks that come with being a small business owner. Getting to do what you love with a more flexible schedule are often great perks. However, it can also often be lonely. This is especially true if you don't yet have a network of fellow small business owners to turn to. But, by taking on the services of a strategic business coach, they can become an experienced sounding board for your ideas. From there, they will be able to provide feedback and brainstorm the way forwards with you. So, you can test out your ideas and always have someone on hand to help, even when your network is still small.
9. Prioritisation
As has been already mentioned, being a small business owner means that you have all sorts of different tasks to complete and roles to fulfil! Often, this leads to effective prioritisation going out of the window. This can quickly have a negative effect on reaching your important goals. With strategic business coaching, your chosen coach will look through all of your tasks with you, and help you come up with the needed time management strategies to prioritise them in a way that makes sense for you and your business.
10. Improved profitability
At the end of the day, you are probably considering business coaching because you want your business to make more money. This is the number one goal that drives most business owners, and it can certainly be done with the right coach by your side. Overall, the strategies that they will help you to implement should have the end goal of improving your businesses profitability, so that it can grow or that you can make more money from it. So, if you want higher profitability, but aren't sure how to achieve it on your own, a strategic business coach could be useful for you.
Final thoughts on strategic business coaching
Coaching can be hugely valuable for small businesses. So, even if you're just starting out or your business is very small, don't write it off! Yes, it can be an investment, but if you choose wisely, it should be one that you don't regret. From helping your business to make more money to developing your confidence as an entrepreneur, all of these factors are very important in creating a business that effectively reaches its goals.
Here at Chrysalis Partners, I work with businesses of different sizes to benefit from all of these factors and more! If that sounds like the sort of coach you think you could benefit from working with, I would love to hear from you. Contact me today at graham@grahamgarman.com or complete the contact form here and I'll get back to your shortly to discuss your individual requirements.